Yamanaka Onsen is located close to
Kanazawa City and is accessible
via JR Kaga Onsen Station.


Getting from Kaga Onsen Station to Yamanaka Onsen
*Shuttle bus service from ryokans (Japanese-style inns)
*About 20 minutes by taxi (about 3,000 yen)
*About 30 minutes by public transportation (Kaga Onsen Bus)
*Get off at Yamanaka Onsen Bus Terminal (410 yen)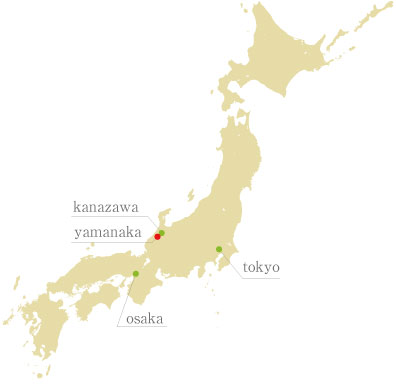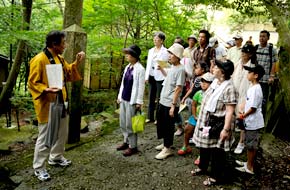 「shirasagi」volunteer tour guide
Yamanaka Onsen
Will guide the course of your request,such as Kakusenkei gorge and spa town. We hope you'll join us!
Fee 1,000 yen per person guide.
Reservations are always required.
Please call to Yamanaka Onsen Tourism Association.
Tel; 0761-78-0330
Eiheiji Odekake Bus
In about four hours, you can get from Yamanaka Onsen to Eiheiji Temple and back (includes temple tour).
Reservations Necessary
Bus runs 365 days / year
One-way fare: Adult (Jr. High School students and above) 700 yen, Elementary school children 350 yen, Below elementary school is free
Please make reservations and purchase your bus tickets at the following locations:
(Various Yamanaka Onsen ryokans (Japanese-style inn), For more information: Kaga Tabi Machi Net
Tel: 0761-72-6678